Petra: "In just one month, I've achieved my dream figure!"
You know how a caterpillar transforms into a beautiful butterfly? Petra says this was her experience with SlimJOY products - and the transformation occurred on the outside AND inside. This is her story.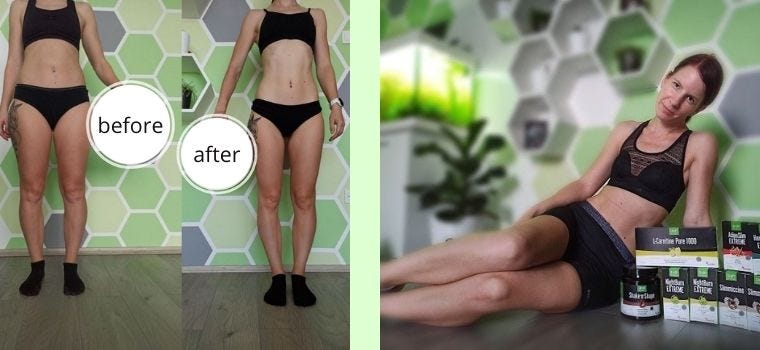 "Recently, I had an opportunity to test some SlimJOY products. As I had started exercising recently too and summer was approaching, I was very excited to include these products in my routine."
Bye-bye, excess fat
Petra told us that she always understood there was no such thing as a miracle drink that would make her lose weight overnight and she took her mission very seriously. 
"I started exercising 3 times per week and changed my diet. I used SlimJOY products to help me target excess fat on my buttocks and thighs. I also noticed I had fewer hunger cravings, especially cravings for sweets."
Petra knew those last few kilos near the target weight are sometimes the hardest to tackle. However, she remained realistic and set clear goals for herself: "I didn't really set out to lose weight, I wanted to tackle the fat deposits on my buttocks and thighs and I managed to achieve my goals within a month!"
6 cm less in her main problem area
And here are the final results of her transformation: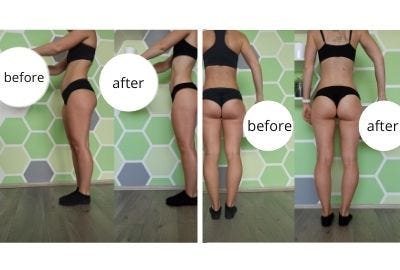 "In a month, I lost 5 cm around the thighs, 6 cm around the glutes and 5 cm in stomach circumference. If you have a clear goal and stay disciplined, you can do it too!"
What made the difference?
The SlimJOY range of products played a key role! Petra's favourite is Slimmiccino, a delicious coffee drink that boosts weight loss, provides a boost of energy, speeds up fat burning and reduces food cravings. 
She also used L-Carnitine Pure 1000: "I took it before exercise and it made me sweat more. I also used Shake'n'Shape, which was great for making delicious ice cream or a protein omelette."
Petra has noticed she's less bloated since she's been using our products. "I especially struggled while on my period and these products have helped so much!"
What's the key to success?
Boosting weight loss, physical activity, detoxifying and eliminating excess water. In the wide range of SlimJOY products, everyone can find their own path to a complete transformation or simply improved well-being.