Thomas: "My clothes became looser!"
"After a month I noticed I lost 6 kg*. I discovered that my old clothes became looser and that I needed to size down."
*[Results may vary. Dietary supplements should not be used as a substitute for a varied and balanced diet and a healthy lifestyle, which are important."

I'm Thomas and I'm 34. I work as a supervisor and lead a very busy lifestyle. Since I've been trying to get in shape, I often go to the gym in my spare time.
I was never overweight, but I still struggled with stomach fat. At one point, I got tired of the way I looked and felt. I was out of shape, I could hardly walk for a longer time, let alone run. I felt tired all the time and I just didn't feel good in my own skin. I'm normally a very active guy, so this situation made me very unhappy and I just didn't know what the next step should be.
One day I found SlimJOY online. I wanted to try products that would help me boost my progress. The certified patented natural ingredients convinced me. I've been using AquaSlim EXTREME, BootBurn STRONG Active** and AdipoSlim EXTREME** for 3 months. I know that products have to be used for a while to be really effective and not just wait for a miracle. Obviously, I combined the supplements with regular physical activity. As with everything in life, persistence is the key to success!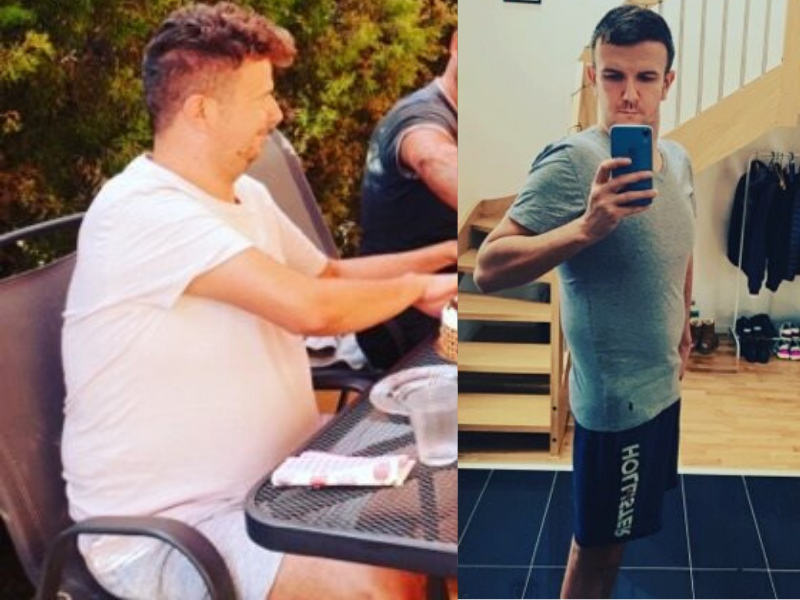 Here's how these products helped me...
AquaSlim EXTREME helped me eliminate toxins - I read that detoxing is the first step to any successful weight-loss attempt - and reduce water retention.
FatBurn XXL is an improved version of BootBurn.** It is a thermogenic fat burner that helps accelerate fat burning and improves workout results and is very suitable for active people.
AdipoSlim EXTREME** is the perfect product for me since it focuses on stomach fat. It has innovative ingredients and they're patented!
After a month, I noticed that I had lost weight. My clothes became looser and I needed to size down.*
I feel lighter and less bloated. The most important change I noticed was that my stomach got smaller. I feel leaner and lighter.*
In addition, I feel more energetic and more confident. I enjoy life more than ever!
*[Disclaimer: The effects of the product may vary between individuals and could differ from those described on the website.]
**[The customer used a previous edition of this product. Try the improved version now!]